Nappy to Happy
Circumstances bring you to places that you never would have dreamt of being in. Having something unexpected throws you out of sync but having support and a forward plan can bring you back on track.
Recently I was invited to join staff at my son's school on their inset day. I was asked to speak about how I successfully managed to potty train my son and the challenges that I faced. I jumped at the chance without thinking. If you had asked me a year ago to speak out in public, I would have shied away from the thought.
A parent's perspective, preparation and Social Taboo were just some of the topics that I discussed. By sharing my experience, also highlighting both teacher and parent being on the same page would be beneficial for the child to succeed. Hopefully by sharing some of my experiences with you all, you can go from Nappy to Happy with confidence. I plucked up the courage to talk about this to over 100 staff members. I am only glad that the topic was about Crap, so this did lighten the mood and my nerves slightly.
My personal early memories
My Grandparents were born in Gujarat India. My mum was born in Kenya and my father in Uganda. As refugees they arrived in the UK where I was born. Over the generations the styles of toilets, routines, language and communication used would have evolved and changed. e.g. my Grandparents generation would have early morning strolls to secluded fields with a bowl of water. My parents used outdoor toilets where they would have to squat and have a bucket of water to flush the toilet. In this modern day, we expect a standard sitting and flushing toilet.
As a Hindu my Grandma would pray to her many idols. Our household was full of superstitions, customs, rituals and religious ceremonies. We were taught to eat food and do anything religious with our right hand and wipe our bottoms with our left hand. Going to the toilet was something not talked about openly. On the other hand, if someone farted or burped, this was quite satisfying to older members of our household. For myself and my brother, we would laugh or snigger or roll our eyes in embarrassment. Many cultures will not speak about such subjects openly. Being British I was brought up on toilet humour.
Did you know.
'More people now have a mobiles telephone around the world that have access to a flushing toilet'.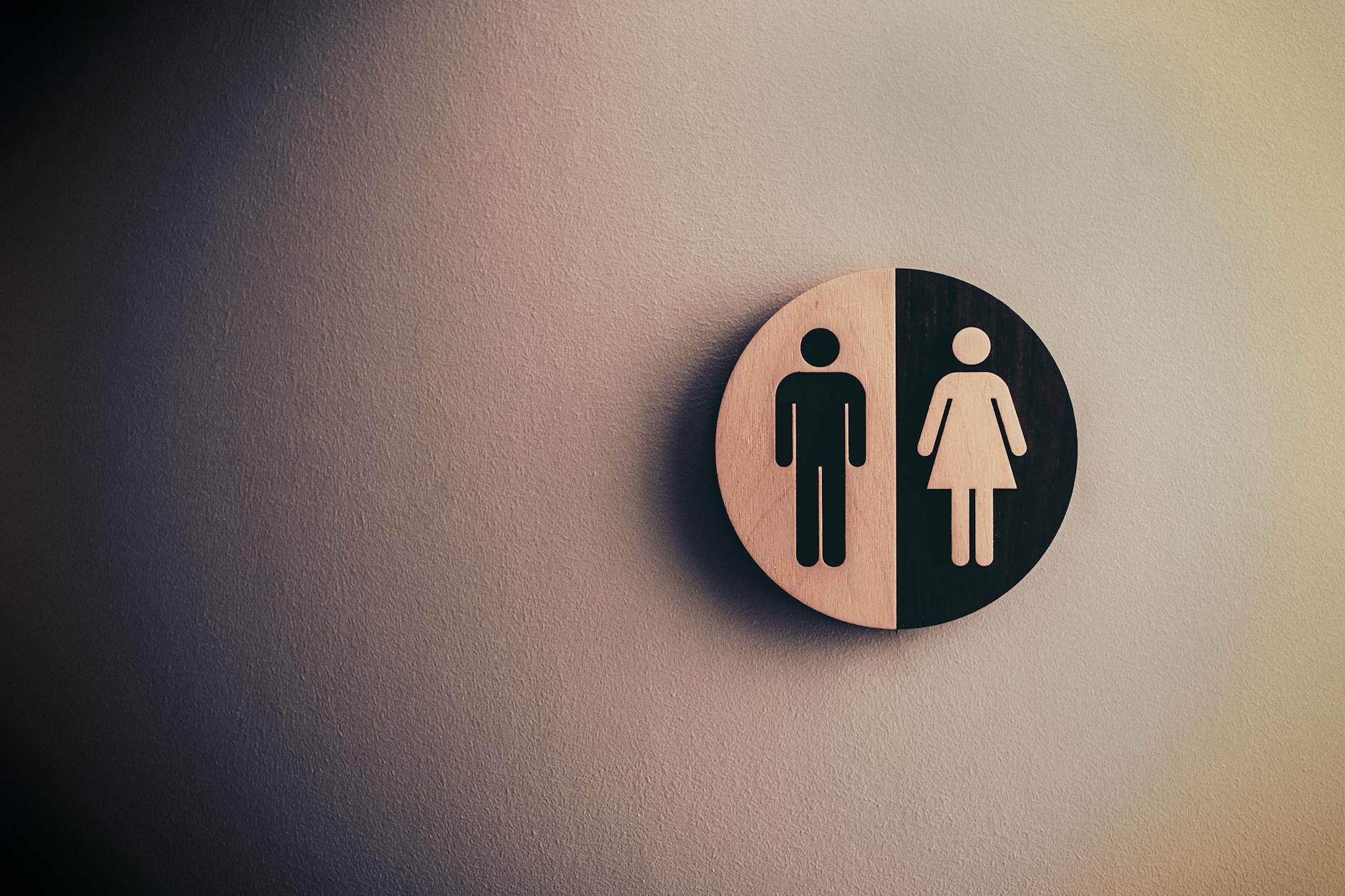 Taboos
Many of us have had to overcome so many social Taboos such as toileting, adolescence, puberty, infertility and relationships in isolation. These are just some of the social indifferences we had to face. Growing up we relied on special support groups, magazines e.g. Jackie or Girl or speaking to female friends or family members. Even now in 2019, I am surrounded by families that will not talk openly in public about their child being disabled.
Understanding the Families
We all have different traditions, values, routines and names for when we need to go to the Toilet, depending on who we are taking to and language they are speaking in. e.g. Big Job, Crap, Toilet, wee, tinkle, poos, rest room, number one or number two etc.…
When training a child with social and communication difficulties both the parent/teacher needs to be consistent and use generic words
Our Journey
Motherhood came to me in the form of adoption. Overnight I became a mother to an 18-month-old son. I was not shown the nappy routines. We all missed a few crucial milestone moments. I had to learn on the job without a manual or family of friends close by.
I remember the first day, when he soiled his nappy, a very distinctive smell wafted across this room. OMG!! Reality set in. As I lifted him out of his cot, his nappy could not take the load and started to leak. My reaction was to run across with him at arm's length, towards the toilet with a turned-up nose, a look of disappointment. Lots of negative sounds came out of my mouth. I guess this did not set a good precedent or give him a positive impression of me.
Lessons Learnt
• Remember to use a good quality nappy
• Not to make lots of negative sounds or gestures
• Be positive and upbeat.
We first started the process at the age of three – he just was not ready. After several failed attempts, luckily Gina Davies came to the rescue. Check out her great online clips for practical advice and tips, that gave me the confidence to start toilet training.
http://ginadavies.co.uk/parent-carers-shop/
https://vimeo.com/ondemand/toiletsletsflushsome
It seemed he preferred to be in his nappy as this was a place of comfort and was afraid to sit on the toilet. We would change him in his bedroom, in the lounge and the back of the car, therefore he did not understand the purpose or the true function of a toilet. Usually the Bathroom is the only place I could escape to and be on my own – even for just a few minutes. As you all know every child will be different depending on their understanding of the world around them and the use of language and communication.
Questions to ask yourself:
Communication
• Do they understand my instructions?
• Can they follow a visual timetable?
• Is he/she in a set routine?
• Does he use and understand Makaton?
We used "Backward chaining" techniques and broke down the routines
• Can he pull up and down his pants on own?
• Can he follow a washing hands routine?
• Can he wipe his bottom?
Preparation is key!
• Ask parents, siblings, peer groups to demonstrate
• Attention Autism toilet training activities
• Visual timetable, now and next board and rewards chart
• Props – robot on a toilet in the bathroom and mirroring the routine
• Role play to demonstrate and fake poo and a nappy on teddy
• Keep basket, changing mat in the bathroom
• Have a basket or container ready with nappies, wipes, change of clothes and spare cleaning cloth for spills, bin bags anti bac spray, extra sheets incase
• Social story books (see reference section)
How to motivate
• As a parent demonstrate how it is done 'show and tell ', back this up and follow the visual timetable.
• When following instructions, be a matter of fact and sound boring.
• Celebrate and cheer when we achieved a milestone.
• Remove all clutter from bathrooms and replaced and prepared with all potty-training items.
• Buy new pants e.g. my son still colour coordinates his clothes, according to the different days of the week … Red on Monday, Orange on Tuesday etc. If your child likes a certain TV character or a superhero, this can be a great incentive to motivate the motion.
What are tell-tale signs
Many children do not have the sensation on knowing when to go, so this might prove to be more difficult.
Observe your child before the times they go to the toilet and what actions and facial expressions they use before and after. What foods make them go and what constipates them.
e.g. My son jumps around and is more active before number two.
• Do they go to a corner of room and have a 'poo face'?
• Are they requesting that they want a nappy change and want to be cleaned straight away?
• He would go and get a nappy when he was ready, he would request that we change him and to be cleaned straight away.
• He was regular – He would not go at school and hold on the he got home
Number ones it took him just one a day
• I choose a hot day
• Put him in big boy pants
• If he had an accident – we would say 'oopps' or uh
• Take him to the toilet and increased water intake
• Took him every half an hour and tried out the standing up wee's
• Used the timetable with a dead pan face
• Last drink of the day was 5:30
• Took him for last wee at 10:30
Number twos
• Took over a year as he insisted on doing number twos in his nappy.
• The thought of it panicked him so we decided to take it step by set and in subtle stages
• At each stage we made sure there were clear lines of communication between teacher and parent, carers and family members – we made sure we were on the same page and we were consistent.
Stages
Started in small steps, until he was ready to move on to the next. The whole process took about a year with teacher support, open line of communication and consistency.
Stage one
• We started to change his nappy on changing mat, outside the bathroom
Stage Two
• Changing him still on the mat on the bathroom floor with the door shut.
• After changing the him I would show empty the poop in the toilet to he can see where it is meant to go.
• At all times following the visual timetable at all times by pointing with dead pan face
Stage Three
• Sit on the toilet with nappy on
• Incentives to keep him there, increasing the time e.g. book or box of favorite toys and last resort tablet
• When he is done his poo take back to mat change him
• Ask him to empty poo in toilet, flush, wash hands, dry
Stage Four
• Eventually he did a poop in his nappy
• Liked to squat until recently
• We would encourage him to put his feet on a low stool floor.
Stage Five
• Once use to Sitting, prepare and cut a small square or round shaped hole into the nappy
• Continue to make the child empty contents in to bowl.
• Each time make the hole bigger, until the whole is big enough for the poop to go straight through.
• The Nappy got smaller and smaller until we just had a strip around his waist.
It was a eureka moment, I still remembered the day when he just stripped away the Velcro – He had finally understood. The nappy was like a security blanket for him. We cheered and celebrated with praise and rewards!
Present day
• Encourage "private time"
• Keep a watchful eye on him
• Remind him that he has missed out stages in the routine
• He takes far too much toilet roll or hand gel
What was once an embarrassing subject, I have gained confidence with the help and encouragement of amazing parents and teachers. Together we have reached another milestone.
References
Sanitation
https://www.nationalgeographic.com/magazine/2017/08/toilet-defecate-outdoors-stunting-sanitation/
Examples of Bollywood movies
https://www.imdb.com/title/tt5785170/ Toilet Film.
https://www.imdb.com/title/tt7218518/ Pad man Film
https://www.imdb.com/title/tt1010048/ Slumdog Millionaire
https://www.imdb.com/title/tt3741834/ Lion
Library of books
https://www.amazon.co.uk/Everybody-Poos-Taro-Gomi/dp/1845072588
Radar Key
This key will help you access disabled toilets.
https://www.amazon.co.uk/s?k=radar+key&adgrpid=53952589435&hvadid=259011943893&hvdev=c&hvlocphy=9045885&hvnetw=g&hvpos=1t2&hvqmt=e&hvrand=4147983665656634112&hvtargid=kwd-296340890329&tag=googhydr-21&ref=pd_sl_4x28vhiqpg_e